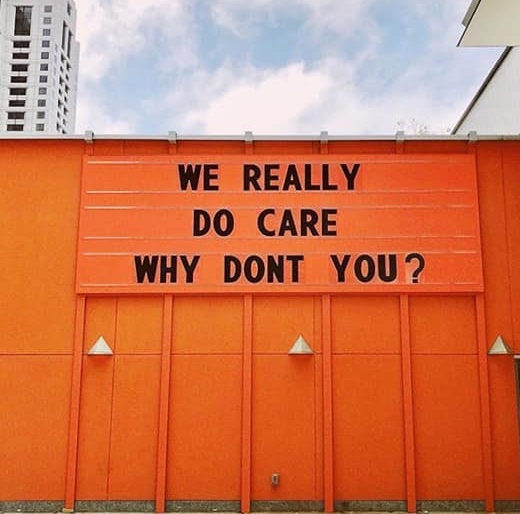 Empty drink containers contribute to the volume of litter in Queensland. Litter is a preventable problem that has serious environmental and public health impacts. Drink container litter is largely associated with drink consumption in open air settings such as parks, beaches, malls and car parks.
The Queensland Government has conditionally appointed the industry-based not-for-profit group Container Exchange (CoEx), to develop and run the Container Refund Scheme in Queensland.
Queensland has one of the most beautiful natural environments in the world but it's also one of the most littered States in Australia.
Around 3 billion beverage or drink containers are used in Queensland each year.
Unfortunately, many of these drink containers end up as litter.
In fact, they are the second most commonly littered item, ending up on our streets, parks, beaches and in rivers and oceans.
Many of the drink's containers are made of plastic.
Plastic litter is a huge problem globally because plastic litter can take hundreds of years to break down.
It poses a real threat to our marine life and the health of our local waterways.
The good news is the Queensland Government's container refund scheme will start on the 1st of November 2018.
The scheme will reduce the impacts of drink container litter and help our environment and our communities at the same time.
It will help increase recycling rates by providing an incentive for people to 'do the right thing'.
And for many rural and remote communities in Queensland that don't have yellow-top kerbside recycling services, the scheme will give them access to recycling for the first time.
Based on results from similar refund schemes around the world, it's estimated that around 80% of bottles and cans will be collected and recycled once Queensland's scheme begins.
It will also create and support new employment and business opportunities in recycling and collection for many local communities throughout the state.
How does a container refund scheme work?
When the scheme begins, a network of container refund points will be set up across the state.
So… say you buy a bottle of soft drink at a store.
A refund of 10 cents will be available to you when you return your eligible drink bottle to a container refund point.
In some places across Queensland, you'll be able to return your eligible containers to a reverse vending machine – for example at a shopping centre.
The empty container will go into the machine, and your 10 cent refund will go back into your pocket or you will get a voucher redeemable at a local shop. It's as simple as that!
You can also collect your 10c refund at a dedicated container refund point. You can choose to collect containers in bulk to save making multiple trips to get your refund.
Alternatively, you could take your containers to a community refund point, which may be located at your local sports club, charity, school or community group.
By doing this you'll be donating your 10 cent refund to this community group, who will then be able to claim the refund for themselves.
Simply by recycling, you can also give back to your local community and help make a real difference.
Or you can continue to recycle your empty containers using your local council's yellow-top kerbside recycling bin.
Once collected, used containers will be transported to a recycling centre to be sorted and made into new products.
So, you just need to work out which option is most convenient for you. Get a refund or donate—it's your choice.
What's an eligible container?
Most beverage containers made from glass, plastic, aluminium and Liquid Paper Board between 150ml and 3 litres will attract a 10 cent refund.
There will be a special refund mark on eligible containers to identify if it can be recycled through the scheme.
Not every container will be eligible. There are exceptions like plain milk, some fruit juice and health tonics. These won't have a refund but should still be recycled.
On the 1st November 2018, Queensland's container refund scheme begins.
It's up to you to get involved and make Queensland a cleaner and more resourceful community.
Let's support a recycling scheme that gives back.
Queensland Container Refund Scheme, it just makes sense.
How will the Container Refund Scheme work?
Queensland's Container Refund Scheme is a product stewardship arrangement with the costs of operating the scheme and recovering the containers for recycling, paid for by drink manufacturers. This means that drink manufacturers will take responsibility for ensuring that the environmental impacts from the empty drink containers are reduced.
A Product Responsibility Organisation (PRO) will run and administer the scheme. The PRO will be responsible for ensuring that an effective and efficient scheme operates in Queensland, and that there is convenient and statewide access to container refund points.
Queenslanders will be able to return eligible containers that attract a 10 cent refund via a container refund point. A series of container refund points will be established across Queensland which will collect eligible empty containers in exchange for the payment of a refund. These container refund points may operate on a permanent, temporary or mobile basis.
For Queenslanders who prefer to donate their drink container to a community group, sports club or another organisation, a number of container return points will be available across the state. Collecting donated eligible empty containers will allow these community groups to generate funds to supplement their revenue and continue to operate.
Information regarding the location of refund and return points will be made available ahead of the scheme commencing on 1 November 2018.
The next stage is to develop the network of refund collection points across the state. With Queensland Government endorsement, CoEx has issued a Request for Proposal, allowing organisations, charities and community groups to register their interest to become a refund or donation point.
To learn more, please email enquiries@containerexchange.com.au. To receive the Request for Proposal document, please include your organisation name, contact name, phone number, location and email address.